Onam Festival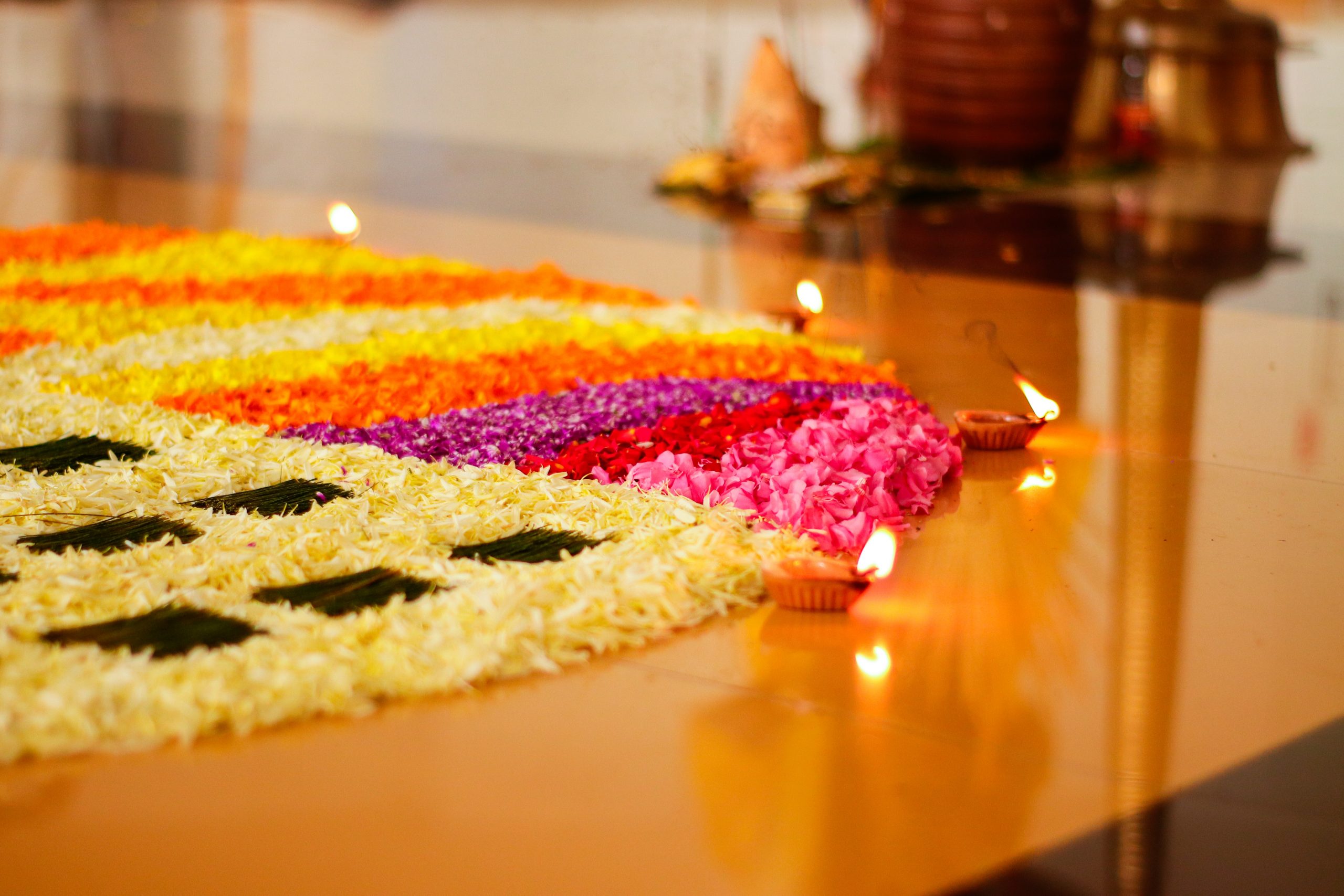 Onam is a kerala festival celebrated by the people of Kerala. It is the most popular festival in the state and is celebrated each year in August and September, and is also a major harvest festival.
Onam marks the first month of the Malayalam calendar known as Chingam. The festival commemorates the appearance of the Vamana avatar of Vishnu and the subsequent homecoming of the legendary King Mahabali.
The celebrations of Onam start on Atham day (the day when Atham Nakshatra prevails) and continue for 10 days till Thiruvonam day, also the most auspicious day during the festival of Onam.
According to mythology, King Mahabali the king of Kerala defeated the Gods and began ruling over all three worlds, and it was during his reign that the local people saw the best of times; prosperity and grandeur ruled everywhere. To end Mahabali's rule on earth. The Gods were insecure about King Mahabali's popularity and asked Lord Vishnu to step in and help contain Mahabali. Lord Vishnu emerged as a Vaman (short Brahmin) and tricked the King to give him whatever land he had. Therefore, King Mahabali was sent to a lower world; but Vishnu also granted him a wish that he could visit his land once every year. Onam celebrates this homecoming of the King.